Connect with your social network account
Founder

Posts: 704
Joined: Fri Aug 10, 2007 8:29 am
Location: Al Hamriyah
Has thanked: 469 times
Been thanked: 493 times
Contact:
Dear Members,
Event DATE : 5th, Feb, 2022
This drive is dedicated to our Club Members who are willing to make his/her first step to driving in the desert.
The trip involves comprehensive training about driving in the desert, tools used in offroading and complimented with a drive to practice this learning.
If you'd like to go further by qualifying for Newbie-level drives, you need to complete your tools and ask one of our marshals to check it after the drive.
The crew, intermediate and advanced drivers are
welcome for rescue training & support.
For more information about our club, member grading system, and required tools, please check the links below.
About Almost4x4 : Click below to learn more about our club
viewtopic.php?f=6&t=118
Members' Grading System : Click below to read about our grading system
viewtopic.php?f=6&t=126
Newbie Tools / Recovery Equipment : Click below to see the full list of tools required to get your
first star
viewtopic.php?f=6&t=3901
To register for the drive, goto
ALMOST4X4 APP
and join
*** Almost4x4 trip rules apply. ***
*** UAE Covid pre-cautionary rules and regulations apply at all times. ***
See you on the sand.

Shamsi
A
dventurous 
L
eague of 
M
ountains, 
O
ceans and 
S
and 
T
hrills
Founder

Posts: 704
Joined: Fri Aug 10, 2007 8:29 am
Location: Al Hamriyah
Has thanked: 469 times
Been thanked: 493 times
Contact: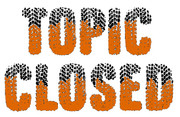 A
dventurous 
L
eague of 
M
ountains, 
O
ceans and 
S
and 
T
hrills