Connect with your social network account
Founder

Posts: 704
Joined: Fri Aug 10, 2007 8:29 am
Location: Al Hamriyah
Has thanked: 469 times
Been thanked: 493 times
Contact:
Hello Almosters,
The long weekend is around the corner, and we are planning to spend it in Liwa. Get ready for full day Liwa action, and grab your seat quickly, as seats will be very limited.
Important –
Do not register for this drive if your level is not 10+ (10 newbie drives or more with Almost4x4). We will remove names without warning or explanation if you do not meet the requirements.

Liwa Marathon – Ocean Dunes: Level Newbie 10+ (For newbie drivers with at least 10 drives with almost4x4)
We will say goodbye to the Newbie 5+ members late Wednesday afternoon, and welcome the Newbie 10+ members to the Wednesday (1/12) night camp in Liwa. Thursday (2/12) morning at 8:30am we start exploring the beautiful Liwa desert. At the end of the day, we will say goodbye to our 10+ members, and welcome the intermediate drivers to the Thursday night camp.
Notes:
• If you cannot make it for the camp on Wednesday night you can still come on Thursday morning, but be sure to be at the meeting point at 8:00am. No waiting, as it will be a long day ahead.
• Bring enough food and drinks to sustain you for a full day in the desert
• If you are joining for the camp, bring one bundle of wood
• If you plan to grill on Wednesday night, bring your meat, food and bbq equipment
• Extra fuel is mandatory, so make sure you bring your jerry cans (2 x 20l)
Intermediate and advance support for rescue training is welcome, but seats are very limited to 2 cars only.
We are looking forward to seeing you in the desert.
Regards,
Shamsi
A
dventurous 
L
eague of 
M
ountains, 
O
ceans and 
S
and 
T
hrills
Founder

Posts: 704
Joined: Fri Aug 10, 2007 8:29 am
Location: Al Hamriyah
Has thanked: 469 times
Been thanked: 493 times
Contact: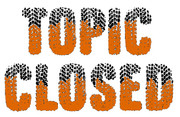 A
dventurous 
L
eague of 
M
ountains, 
O
ceans and 
S
and 
T
hrills