Hello Everyone
While we were waiting for all the members to join at the meeting point a member approached me and said:
" I read the PM and I wasn't sure if what you wrote was a real warning or being sarcastic "
.
Since it is
Friday 13th.
so it is about
horror and chaos
so I got the question,
how are you going to creat all of the bove with your little car?
The program of the drive was as follows:
1. Play in section 1 for one hour
2. Play in section 2 for one hour
3. Chill out for one hour
The plan was executed perfectly without any delay, We were at the endpoint having coffee/Karak thinking what just happened

Well, I was at the leading point so I couldn't see what happened

so I prefer that you read the trip report of the other members because they were inside the action zone!!
Till next Friday 13th, Stay a live so I can have more souls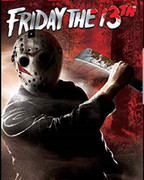 Cheers
Shamsi