Connect with your social network account
Founder

Posts: 405
Joined: Fri Aug 10, 2007 8:29 am
Location: Al Hamriyah
Has thanked: 35 times
Been thanked: 29 times
Contact:
Dear Members
This is our second official camp dedicated to our Newbie and above level members ( and everyone else who is willing to drive the distance to just camp overnight and leave in the morning )
Last but not least, do not forget?
1. A bundle of wood for each car
2. BBQ if you like to grill & 10% if you care to share
3. Your Camping gear
In line with the recent rules and regulations of the UAE where no fires are allowed directly on the sand, take note that ALMOST4X4 will be implementing this rule with immediate effect on all official camps and events organized by the club.
Please take note of this rule and ensure you bring a BBQ grill with you to any of the camps, should you wish to make a BBQ. No fires will be allowed directly on the sand, in keeping with the rules and regulations of the UAE.
important note :
- alcohol consumption is not allowed on our clubs trips, drives & camping, according to our safety regulations.
- This event is not qualifying you for any next morning event unless you are registered and approved by the marshals in that one.
For registration, please follow this
LINK
SEE YOU IN THE CAMP
A
dventurous 
L
eague of 
M
ountains, 
O
ceans and 
S
and 
T
hrills
Founder

Posts: 405
Joined: Fri Aug 10, 2007 8:29 am
Location: Al Hamriyah
Has thanked: 35 times
Been thanked: 29 times
Contact: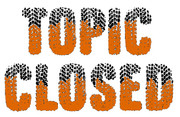 A
dventurous 
L
eague of 
M
ountains, 
O
ceans and 
S
and 
T
hrills