Connect with your social network account
Founder

Posts: 554
Joined: Fri Aug 10, 2007 8:29 am
Location: Al Hamriyah
Has thanked: 374 times
Been thanked: 429 times
Contact:
Hello almosters
For the holy occasion of Eid, we will have a " Family " trip on THE 2ND DAY of Eid, (either 13 or 14 May) where you can bring your family to spend a splendid and joyful afternoon in the charming golden sands of the desert.
In addition, it will be the only chance to have a farewell drive for our beloved marshals
@Solmaz
,
@Agalon
&
@Booy
in their new chapter of adventure in life
The plan is as follows:
1. We meet at a deflating point.
2. Drive an EASY TRACK.
3. Find a high point where we are going to chill out and sit down watching the SUNSET.
4. Drinks & Food are welcome to join & Share
5. This is an open event for all level registered members with " 4 LO. T-case " 4WD vehicles.
- Almost4x4 club rules apply at all times
- COVID-19 related social distancing and protection regulations defined by the UAE government shall be followed at all times.
See you in the sand.
A
dventurous 
L
eague of 
M
ountains, 
O
ceans and 
S
and 
T
hrills
Founder

Posts: 554
Joined: Fri Aug 10, 2007 8:29 am
Location: Al Hamriyah
Has thanked: 374 times
Been thanked: 429 times
Contact: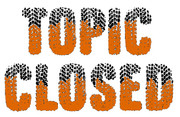 A
dventurous 
L
eague of 
M
ountains, 
O
ceans and 
S
and 
T
hrills