Connect with your social network account
Newbie

Posts: 35
Joined: Wed Nov 07, 2012 12:22 pm
Hi folks,
I am selling old faithful. She served me well and is in perfect working condition. Bushranger Pro Air Compressor for sale. Australian company. Purchased from Ace Hardware for AED 450 a few years ago, selling for AED 100. Specs in the photo.
Reason for selling - I am installing an on-board compressor because I am in the desert 2-3 times a week, so on-board is more convenient.
PM me if interested. Thanks
You do not have the required permissions to view the files attached to this post.
Where the road ends, the enjoyment begins..
With Natalie, a 2-door beige Nissan Patrol Safari
Newbie

Posts: 35
Joined: Wed Nov 07, 2012 12:22 pm
Sold cool
Where the road ends, the enjoyment begins..
With Natalie, a 2-door beige Nissan Patrol Safari
Moderator

Posts: 321
Joined: Sat Oct 21, 2017 11:59 pm
Has thanked: 113 times
Been thanked: 4 times
Contact: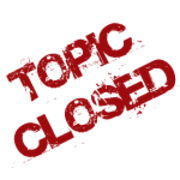 A
dventurous
L
eague of
M
ountains,
O
ceans and
S
and
T
hrills